Hello friends!
For anyone new to this column, welcome! I'm Amanda and this semester I am doing a study abroad program with SEA Semester. My voyage is called The Global Ocean: Europe and after a brief on shore component, we will be sailing from Barcelona to several different ports in the Western Mediterranean and Eastern North Atlantic. You can read more about my voyage in my previous post.
I've just wrapped up my first week of the on shore component at SEA. The on shore component (location: Cape Cod) lasts about 5 weeks, and then we head out to Barcelona to set sail.
This week has been one of the longest weeks of my life as I transition into a rigorous academic setting and begin to build community and relationships with the people I will be on a boat with in a few weeks. I'm also starting to learn how to tell time in 24-hour time and basically what you should know is that math is hard so I always end up showing up at the wrong time for things. I bought a watch so I could get used to wearing it but I can't seem to figure out how to change the setting yet to make it 24 hour time… I also got an official ID card (best ID pic I've ever taken) that gets me access to some really intense research databases and I'm nerding out hard core.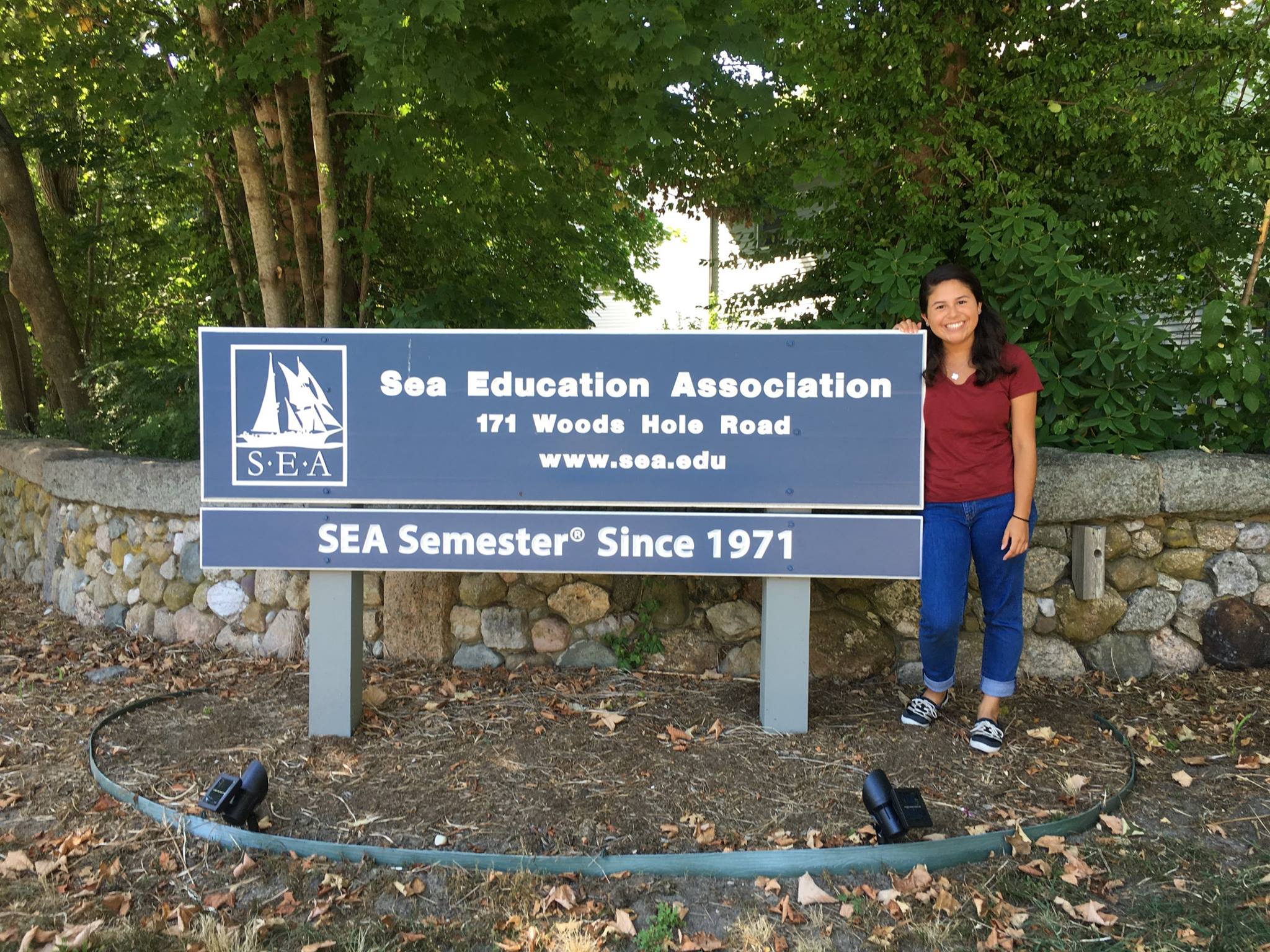 I moved in last Monday at 1500. By 1600 I had realized that the people I was going to be sailing with in a few weeks are amazing. I know it is hard to get a sense for that in the course of an hour, but as my classmates talked about their academic interests my excitement just kept growing. Not only do I get to sail through the Mediterranean for college credit, but I get to do it with some pretty amazing people.
Shortly after my classmates introduced themselves, my professors introduced themselves (side note: they are also very amazing people) and proceeded to assign a ton of reading to do for the first day of class. My schedule read that I would be in class the next day for 6 hours. Summer is definitely over.
I'm taking five different courses covering science, history, culture, and policy in the Mediterranean. Super cool topics, but five courses mean five sets of readings. Five final projects. Five classes to take notes in (note to self: get more notebooks). Five of everything. And it is all due in five weeks.
I also really thought I had this whole "learning" thing down; After two years of college, I like to think that I know how to study, how to take notes, how to organize everything to make sure it is turned in on time. I guess I still do, but I really should have known SEA would be different. My classes meet almost daily, so I'm spending anywhere from 4 to 8 hours a day in class before I can start a long list of readings to prep for the next day. I'm used to having 80+ pages of reading to do for one class. But I'm also used to that class being in two days instead of the next morning. Oh, and twice a week I have to cook dinner for 8 people.
So this week has been quite an adjustment.
These next four weeks are like a trial run for ship life, but so far I think we are nailing it. My classmates and I have been placed into two houses, where we share the cooking and cleaning responsibilities. I don't know if there is a direct correlation between being an environmentally minded person and eating vegetables (I'm pretty sure there is), but if this week is any indication of how we all normally eat, I absolutely believe this to be true. And it is so good.  We've been eating so many veggies that is almost enough to balance out all the junk food we snack on during the day.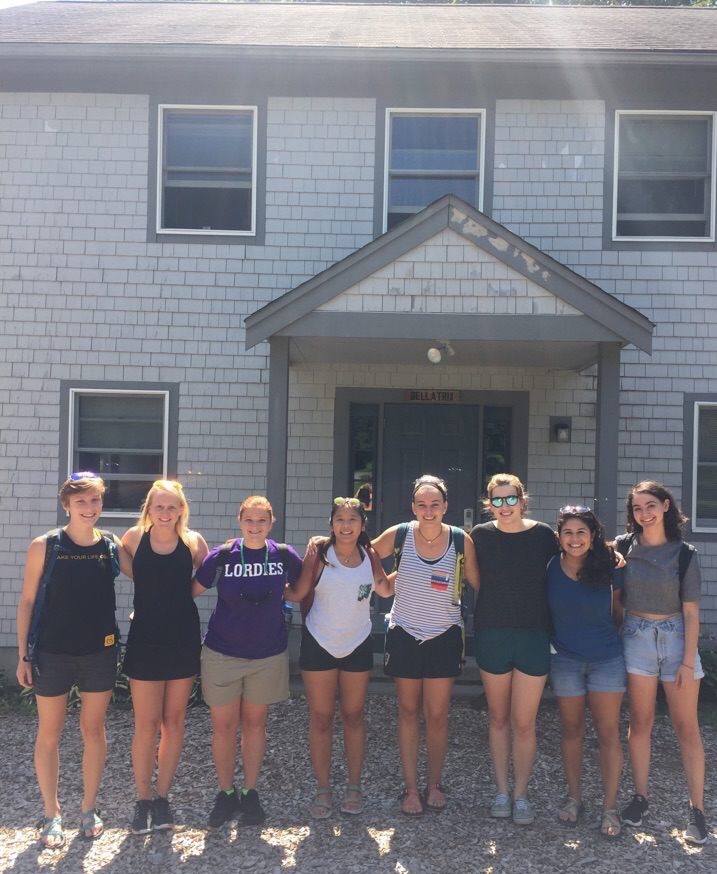 Somehow though, between classes and chores and homework, we have managed to carve out some free time throughout the week to explore the Cape, biking to the beach and going into town for dinner. There is a wonderful bakery/coffee shop in town and their breads are just so delicious. We are a five minute walk from a private beach and a 10 minute bike ride from a public one. The beaches are rocky, but I love walking along the shore and picking up the soft stones.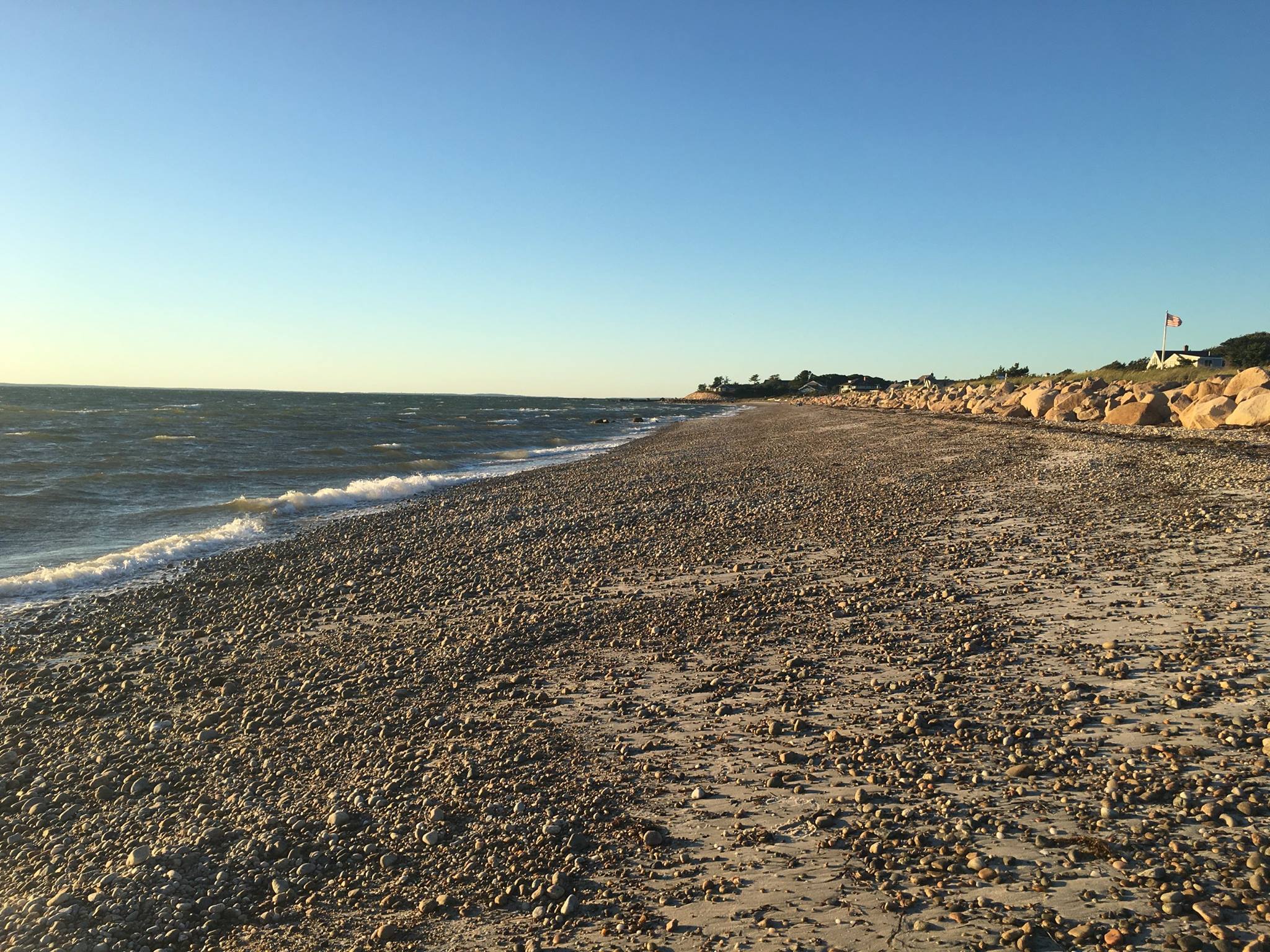 The tourist season is starting to wind down around here and after Labor Day the beaches will be less crowded. We are hoping to make it out to the National Seashore and Martha's Vineyard for some day trips in the coming weeks.  The next time you'll hear from me, I'll be wrapping up my on shore component and packing for Europe!