Hi everyone! By now, I hope you guys have started to settle into your semesters- I know that I am settling into mine! It has been super busy with orientation, work, starting classes, and some personal traveling I had to do, but hopefully things will start to calm down soon…um, does life ever actually calm down?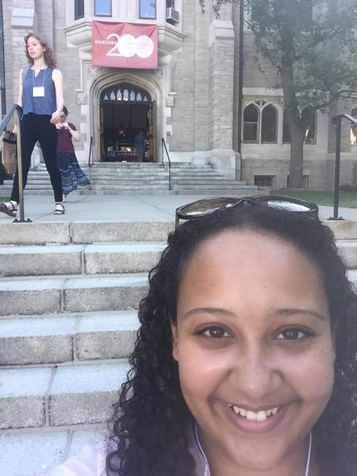 Going through orientation again after 4 years was SO WEIRD but ultimately a lot of fun. I always feel challenged in orientation-like settings to connect with people and chat with basically strangers. I can't be the only one who hates small talk? And come on- how many times can you introduce yourself and explain what your academic interests are, or what program you're entering? Well, about 8976 times, apparently. One beacon of hope for undergrads: Graduate school orientation forces you to come up with a dreaded "fun fact" about yourself far less than college orientation, so I felt like I really dodged a bullet there.
After orientation, I felt a vague relief at not being pushed into interacting with my peers (because I'm antisocial like that) and just moving on towards classes- and then I shocked myself. I actually had lunch with a stranger one day and found myself willingly striking up conversations with my fellow classmates. Now, obviously I'm being a little dramatic and of course I do speak to other humans, but I'm definitely not one to go out of my way to chat with people. Perhaps I felt comfortable in my new environment, or maybe the knowledge that we share a common academic goal, more so than just everyone focusing on different majors in college, helped to get the conversation going. Whatever the reason, these past few weeks I have been initiating conversations with people that I overhear saying something interesting, or someone that just happens to be sitting next to me. There's something so freeing about hearing something that piques my interest and then just asking the person to tell me more! It's exciting, it's a way of opening your mind, and it makes people feel heard- all very important things.
The reaction has been overwhelmingly pleasant! People love to talk y'all, imagine that!  So, if I have any piece of advice from my own graduate school orientation, it's to not be afraid to start conversations, share your passions, and learn what other people's passions are. There are fascinating people around you, whether it's on campus, at a new post-grad job or internship, or in an organization you're joining.
Another settling in project I've been working on is decorating my room, which is taking so much longer than it should be. I painted my room (by myself, ~adulting~), built a bookshelf, messed up building that bookshelf and had to paint some of it- please note when building bookshelves that all pieces are facing right-side out so that you don't end up with parts of said bookshelf being an unfinished wood color when it should be all black, like me. Don't be like me.  There's still a lot more to go; I have more posters etc. to hang on my wall, more organization to figure out but by and large, I am set up in my room and ready for a successful semester!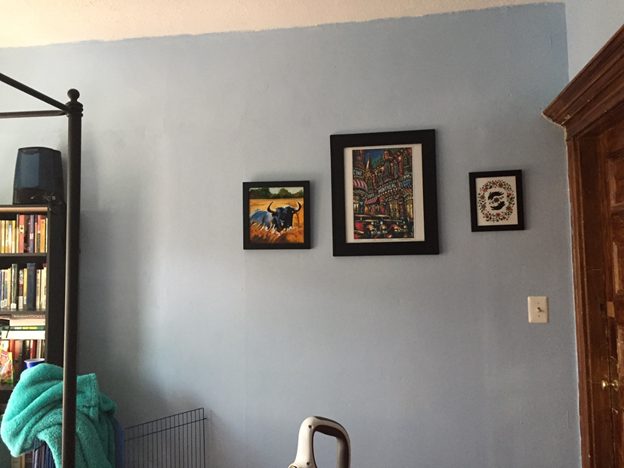 I'm excited for what comes next, i.e. I haven't yet allowed myself to engage with the fact that life is about to get very busy as assignments start being due, and I'm feeling grateful to be snugly settled in!