It's the end of August, and some of you are staring Freshman year right in the face or will be in just a few weeks. You've pored over dorm tours, filled out every college printable from Pinterest, and read any and every article about transitioning to your first year of college. You feel ready. But…are you?
Personally, I didn't feel ready until I actually put some thought into my future. Even though I had my flight booked and suitcases packed, there was still an unsettling feeling of being unprepared. I realized that while I was physically prepared, I wasn't mentally prepared for what I'm about to experience.
It's difficult as a freshman to really feel prepared because there is so much unknown about the future. I have no idea what college will be like. Reading others' experiences are great, but everyone's time in college is different and it's hard to use them as a guide.
While there's no way of knowing what my freshman year will look like, I've found ways to prepare myself and feel ready to tackle what comes my way. These steps have also done a lot to soothe any stress I had about the upcoming year.
I Set Goals
It's crucial that I know what I want to get out of college. I'll always keep in mind a conversation that I had with an alum. He went into Dartmouth without a real understanding of what he wanted to get out of it. As a result, he graduated feeling like he hadn't really accomplished anything. He had missed out on a huge opportunity to take advantage of all Dartmouth had to offer in order to grow as a person. That's 4 years and a lot of money not being used to its full potential simply because there was a lack of direction.
I don't think I need to have my major figured out or a 10-year career plan in order to set goals for college. All I is need a "why" to be a driving force behind my actions. I started to think more seriously about the amazing opportunity right in front of me and how I would take advantage of it.
Here are just a few of the goals I've set for my freshman year:
-Achieve a 3.7 GPA or above
-Get to know at least 2 of my professors very well
-Be the one to start conversations with people on campus & get better at connecting with others
-Explore clubs and activities that I never would've tried or weren't available in high school
-Write for my school's newspaper
I'm hoping the goals I set up will be a powerful influence on my day to day life. I'm setting myself up for success by keeping the big picture in mind– where I want to be on the last day of freshman year.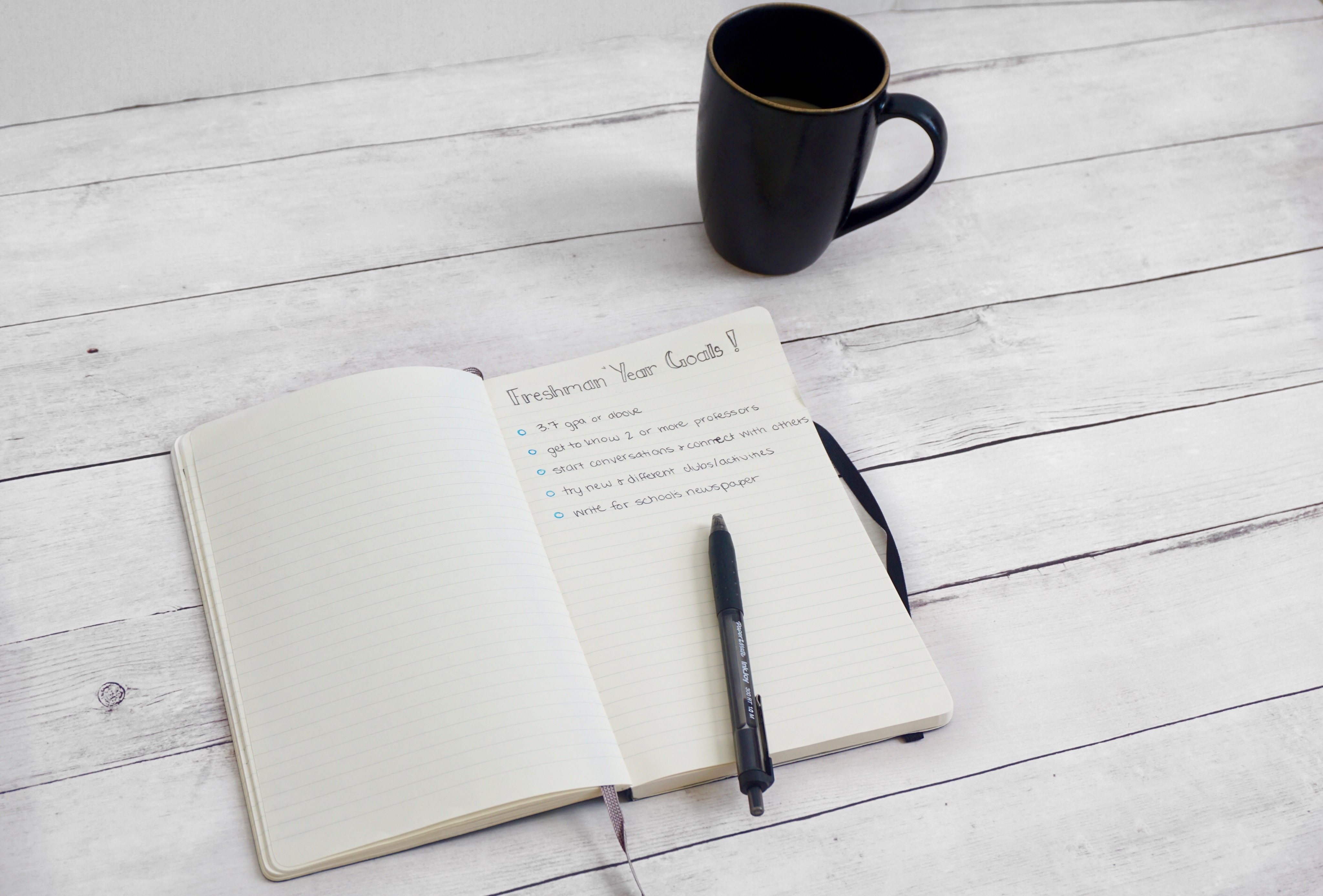 I Loosened My Expectations
No, I didn't necessarily lower my expectations. I broadened them. I had to realize that there are multiple routes to the same end goal and anticipate little actually going to plan.
I'm a perfectionist, so having things not go exactly to plan or how I imagined them is like nails on a chalkboard. I finally accepted that I'd have to loosen the reigns a little to enjoy myself. College will be full of the imperfect and unpredictable. Sometimes things going left may be exactly what I'll need to experience.
I'm prepared to roll with the punches. I plan to keep an open mind and trust that things will work out for the best.
I Figured Out Who I Am
…and who I want to be. I wrote about the importance of this in great detail on my blog. I can't stress enough how much better it is to know yourself before you step foot on campus.
My summer was spent doing a lot of soul-searching. At first I couldn't make heads or tails of who I was. Slowly, I started to learn more about myself. I found my strengths and identified places I wanted to work on.
I think what I put into college is definitely what I'll get out of it. So I plan to put my most authentic self forward so I can really grow and have the best experiences in the next 4 years.
It's the day before I head off to college and I've put all these steps to good use. I'm ready for anything. I can't wait for what I know will be an amazing journey!