It's not always easy to decorate your dorm room. While you may be really excited about getting everything just right, more often than not, it's expensive and challenging to pull a room together the way that magazines show. But it doesn't have to be impossible; I should know! Every year of college, I decorated my dorm room with mostly DIY decorations that I made and, often, even designed myself. Today I'm sharing a collection of some of the most fun and easy DIY dorm decoration ideas.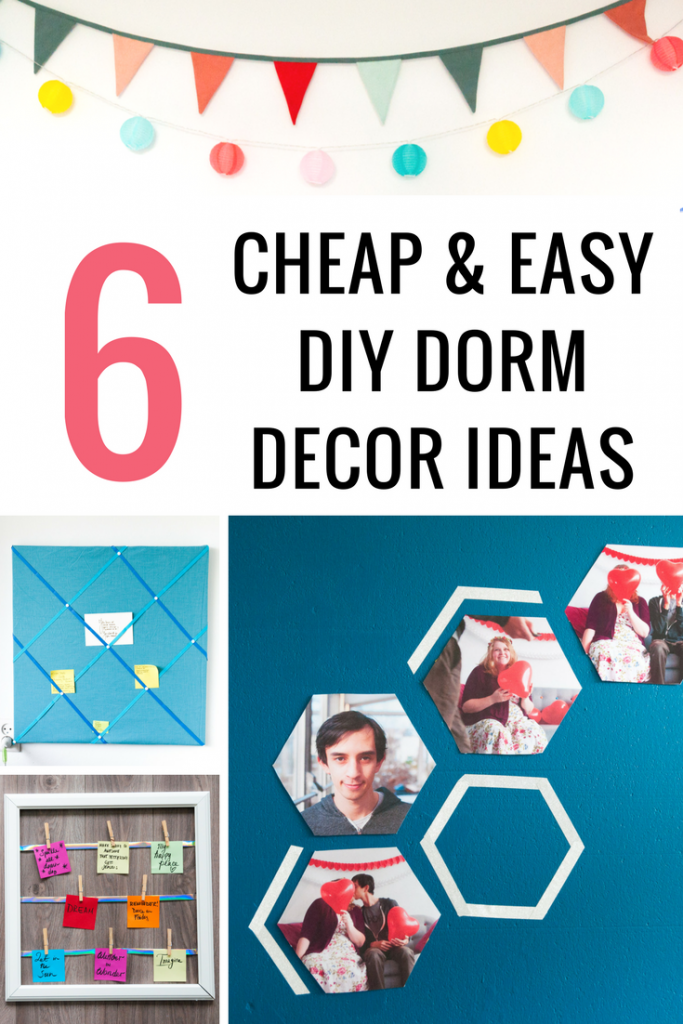 Washi Tape Frame Gallery Wall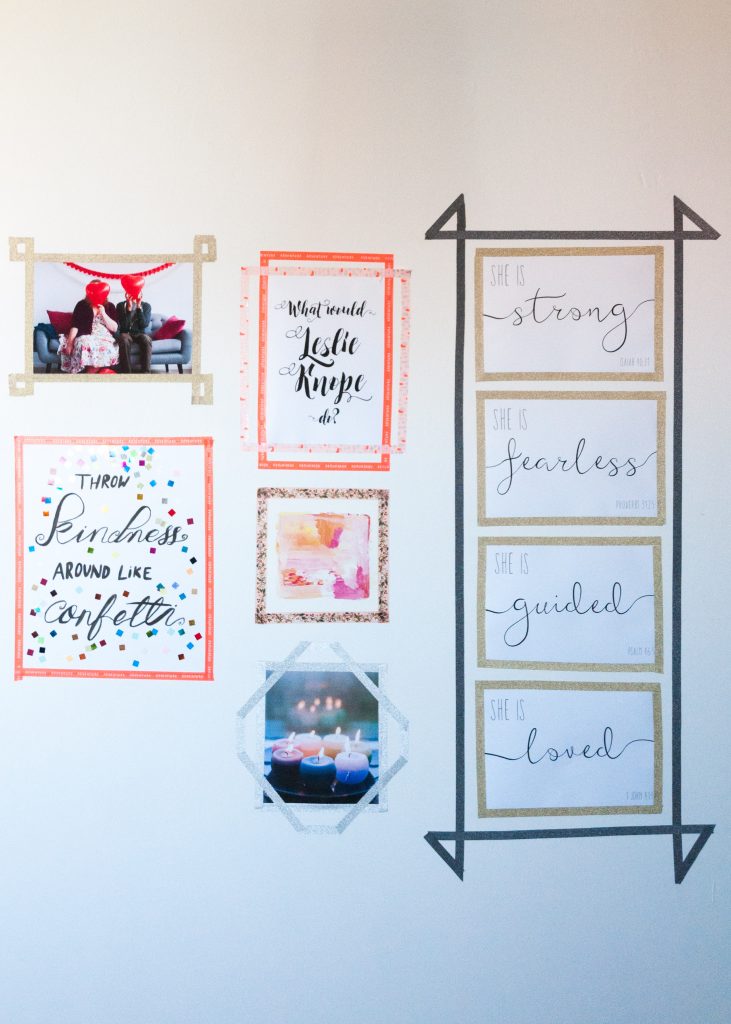 Gallery walls are all the rage right now, and they're a super fun way to add some personality to your wall. But frames and prints can be expensive, especially when you want 10 of them! A great solution is a washi tape gallery wall.  Print out photos or art that you want to include, or make it yourself — the prints in the picture above took me about 20 minutes to put together and cost nothing to print out. Then, using washi tape, hang up your art and "frame" it in creative ways. You can find a lot of inspiration for how to frame it on Pinterest.
DIY Ribbon Cork Board
This one is pretty easy and you've probably seen a few tutorials for it all over Pinterest. All you need is a big piece of cardboard, some quilt padding (this part is relatively optional; I recommend it, but I was able to do without), tacks, duct tape, and ribbon.
Tape your box so that it's flat but at least two layers of cardboard thick.
Iron your fabric and snip the corners in at a diagonal so you can easily wrap the cardboard.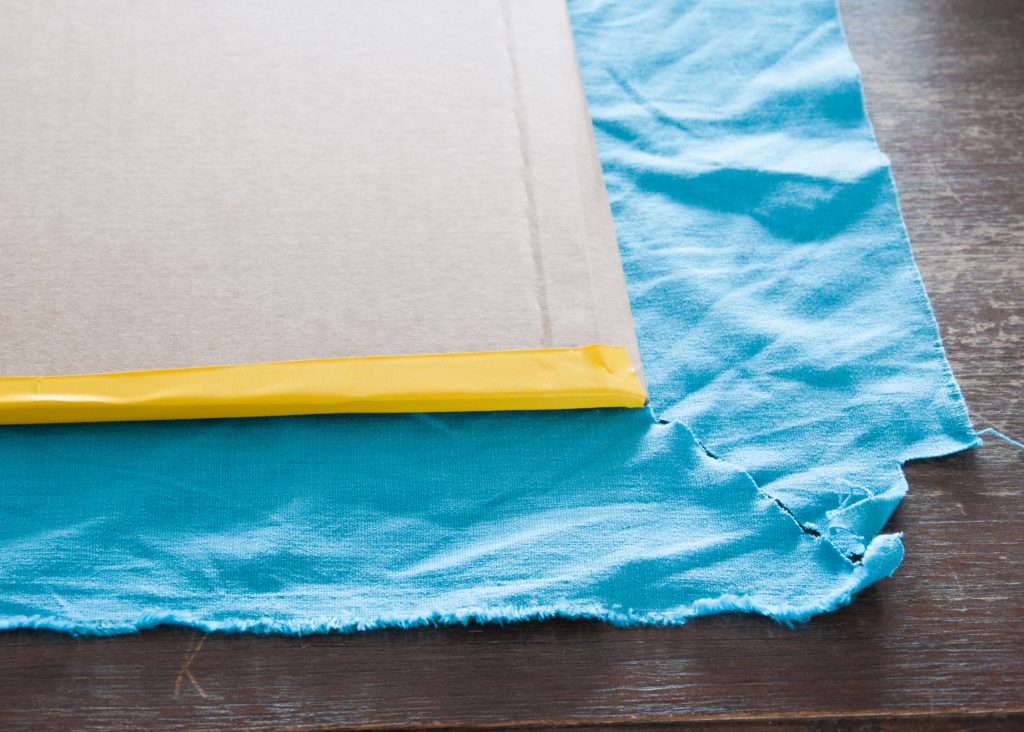 Tape the fabric so that it's taut against the front of the canvas.
Add ribbons at diagonals across the canvas and pin at each intersection. That's it! You're done!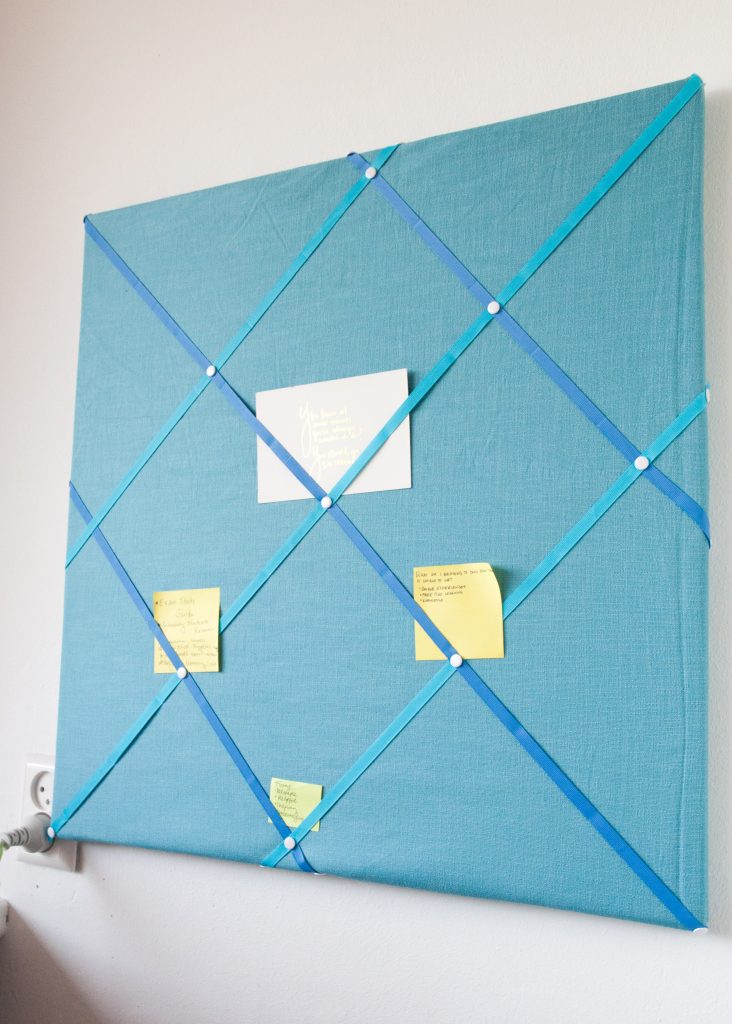 DIY Tassel Garland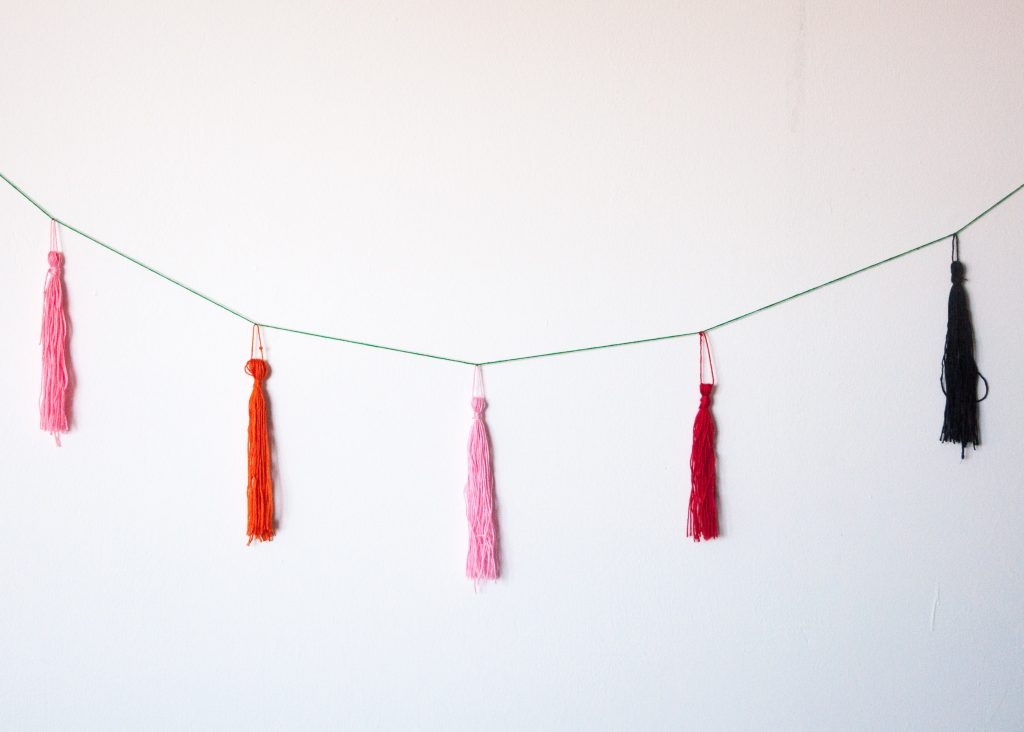 This tassel garland is quick and easy to make. Buy a few different colors of embroidery floss and cut off one thee inch and one eight inch piece.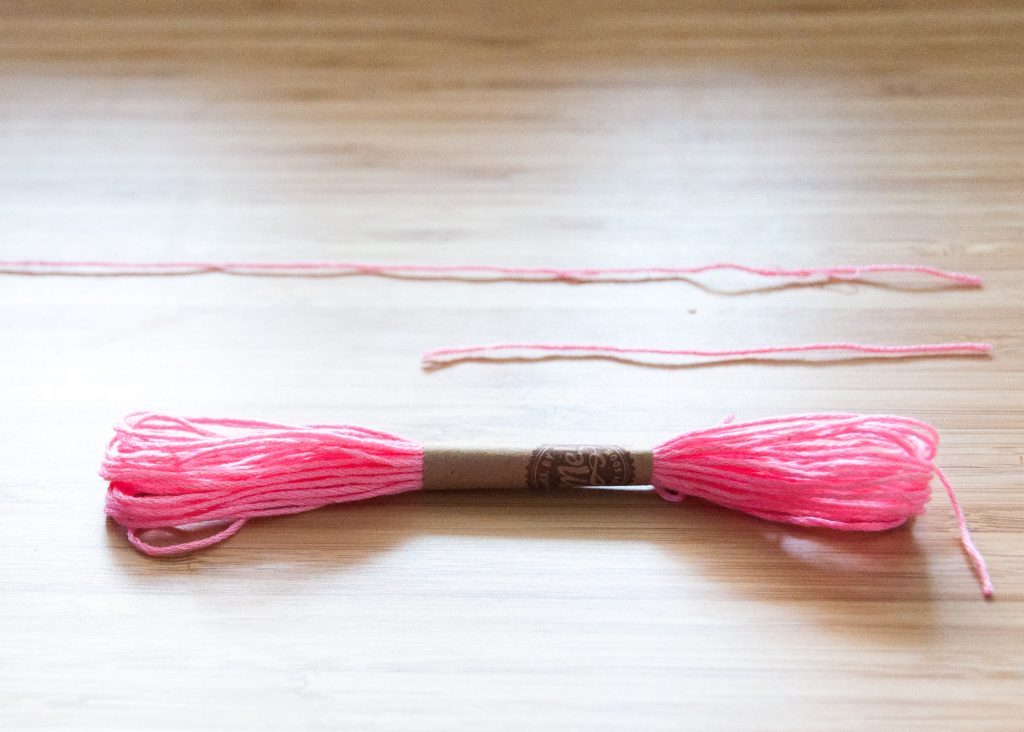 Thread the shorter piece through the loop of the embroidery floss.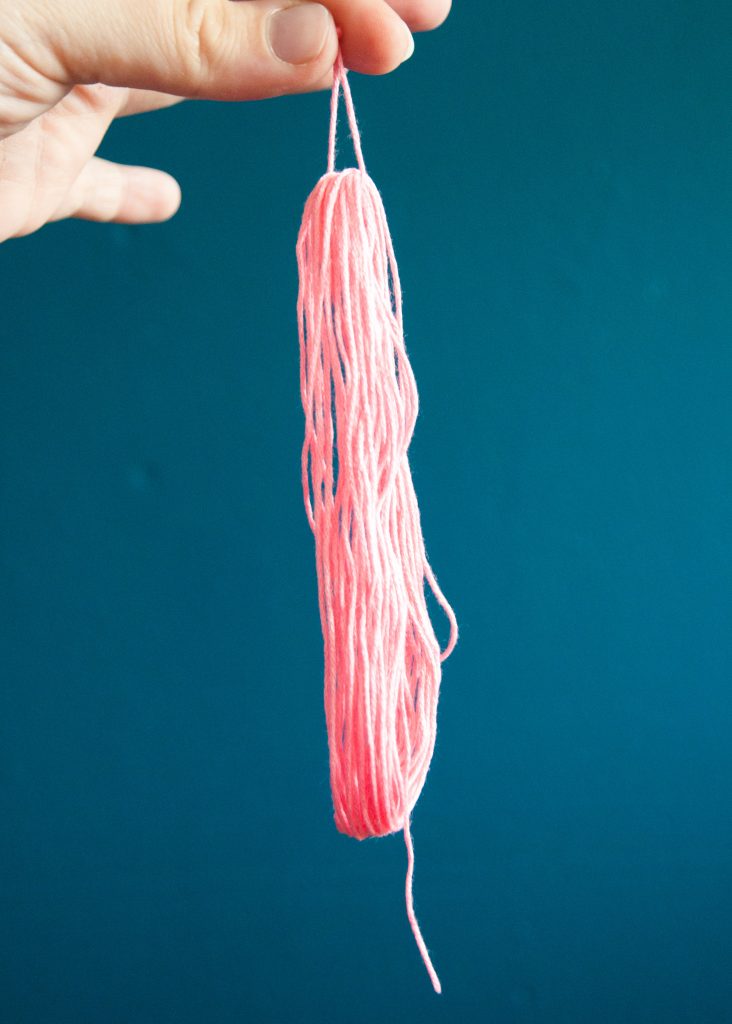 Wrap the longer end around the floss, about 1 or 2 centimeters from the top.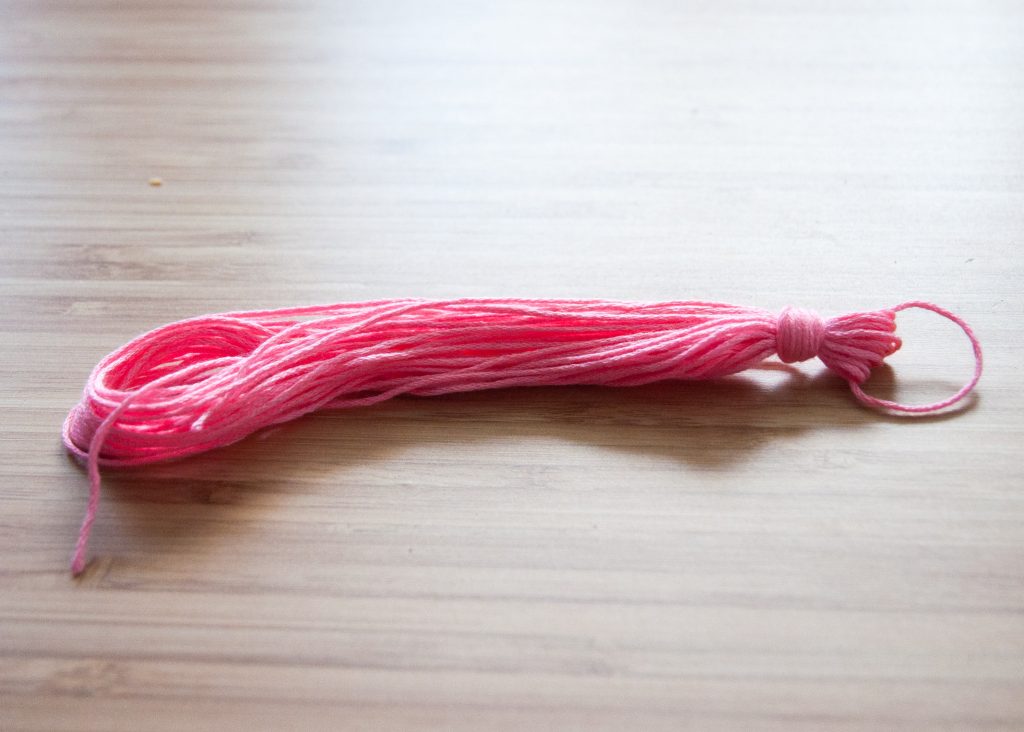 Snip the bottom and you're done!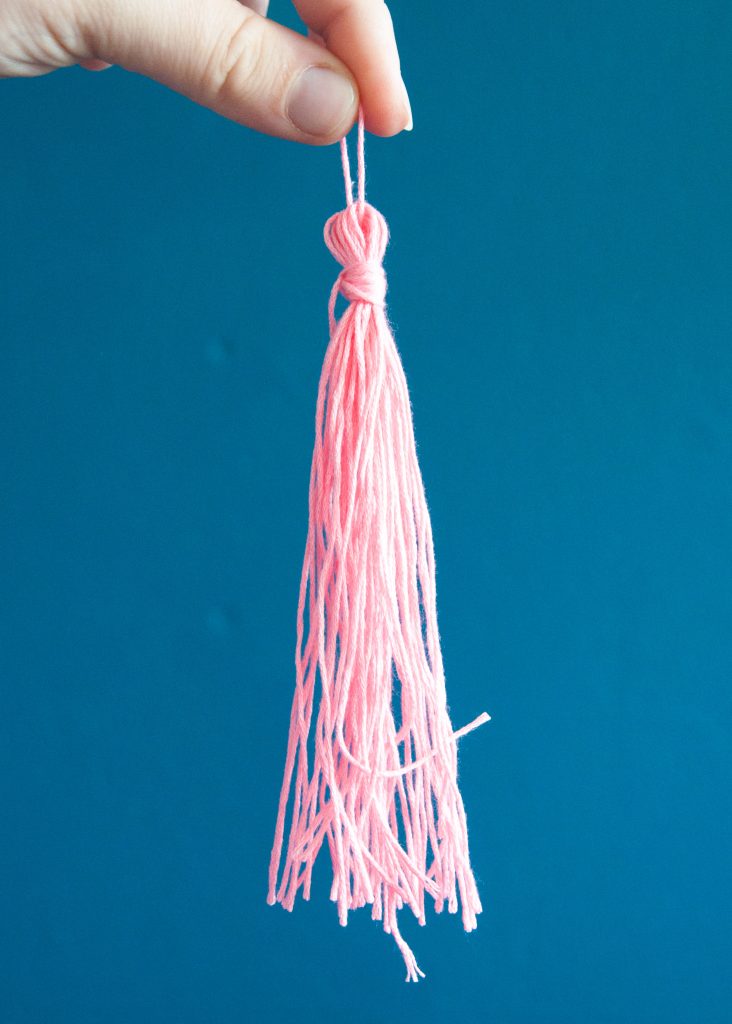 Now you can add these to anything you want, or make a garland by knotting them on a piece of ribbon or embroidery floss.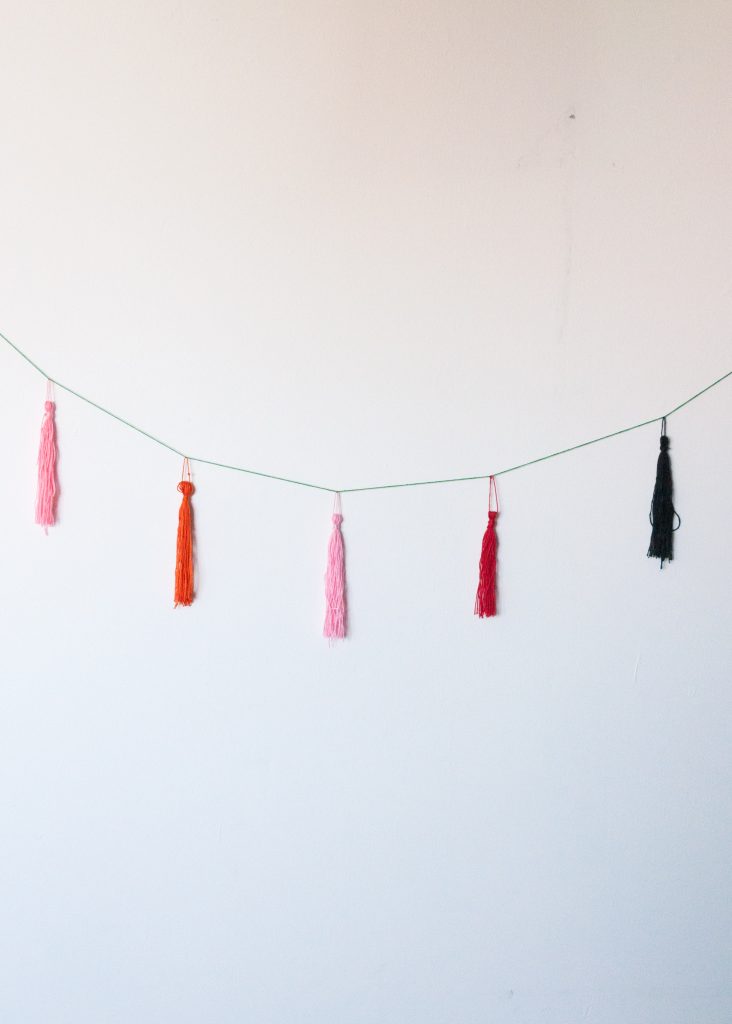 Hexagon Wall Art / Beehive Board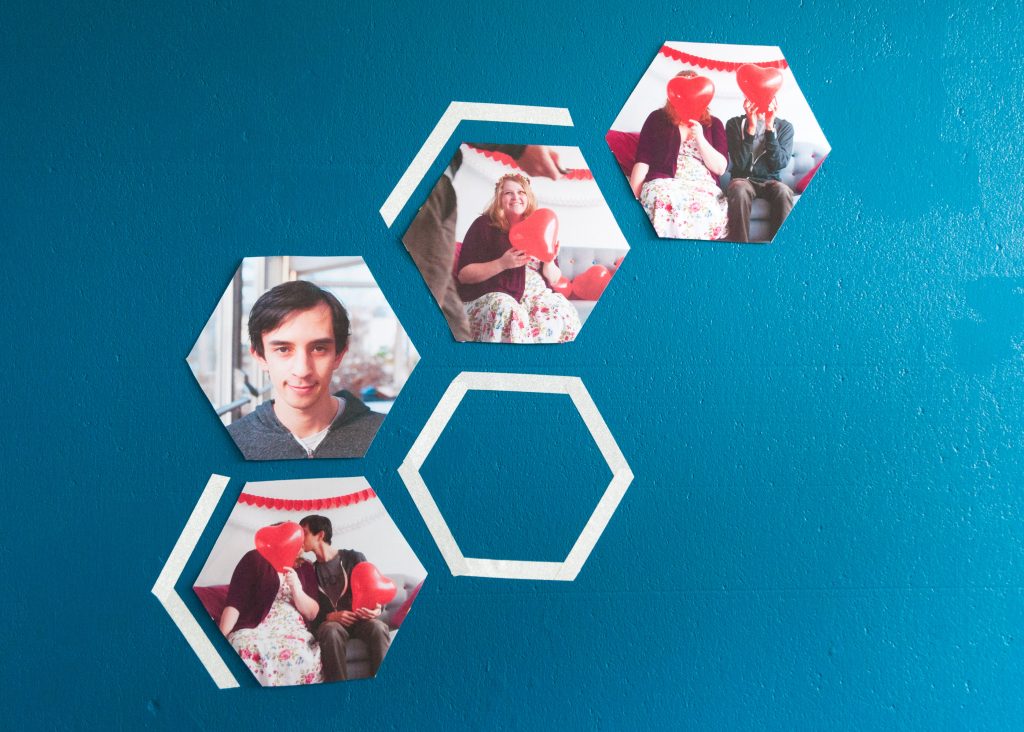 Another quick and easy way to decorate your wall is with a beehive board. All you need for this is access to a printer, a pair of scissors, and some washi tape.
Find and print out a hexagon shape that you'd like to use as your standard. Cut it out and trace it onto your photos, cutting them into hexagons as well.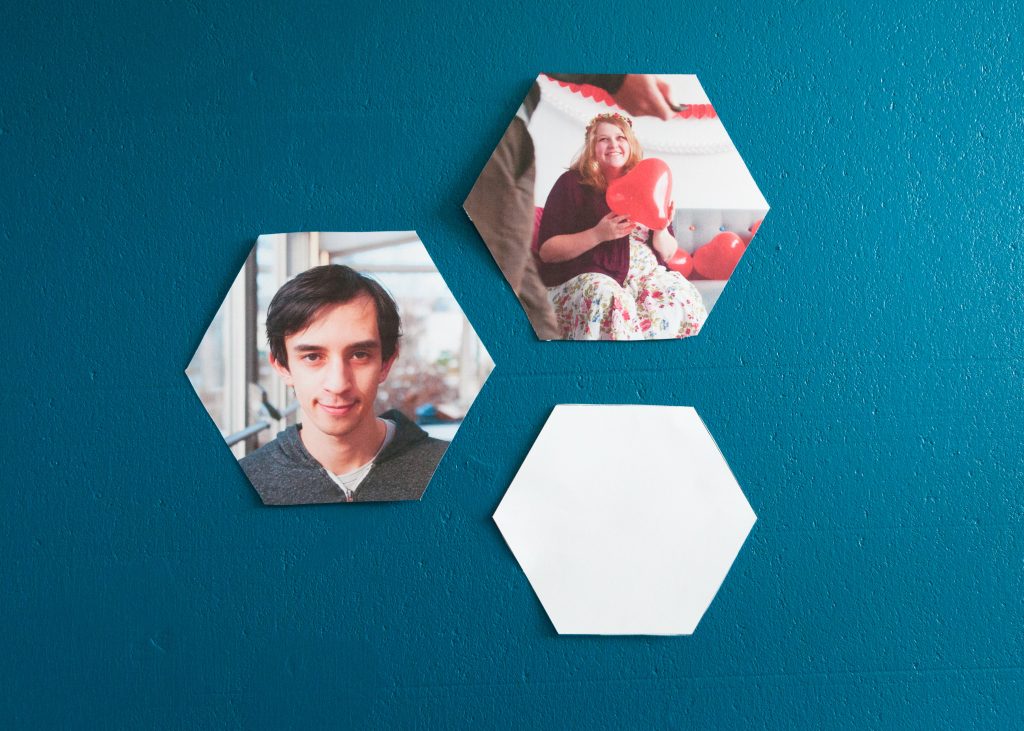 Next, cut about one centimeter inwards on the hexagon and stick it to the wall, as well. You can now outline this with washi tape for empty decorative hexagons.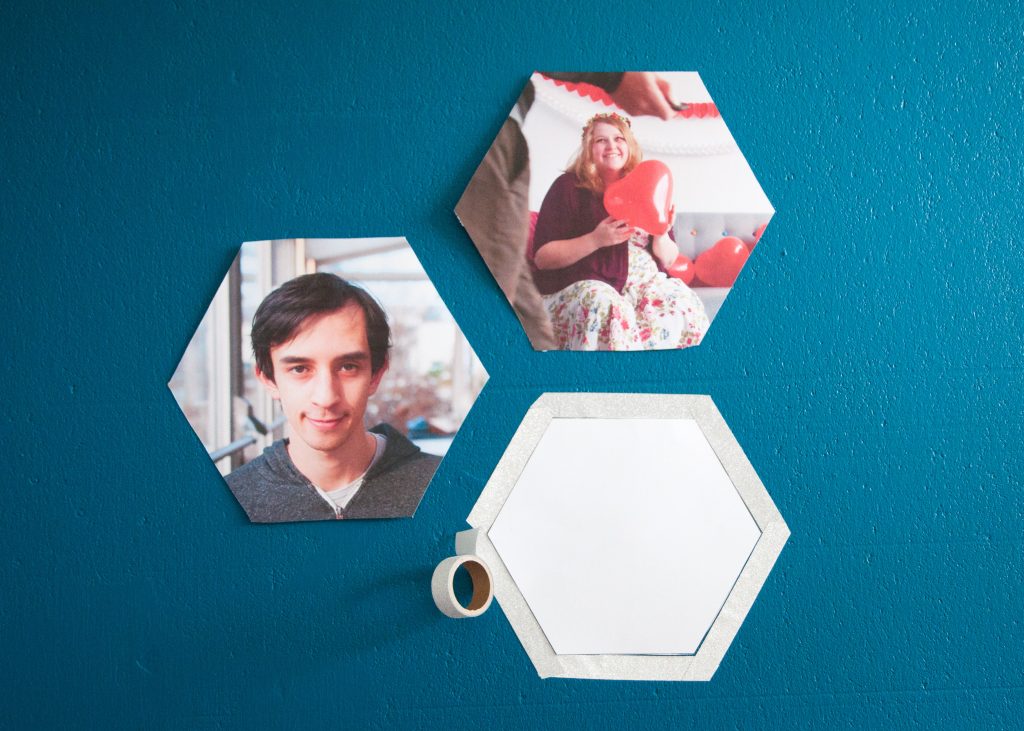 Finally, you can use the tape to add little accents and bring out the hexagonal design of the photos.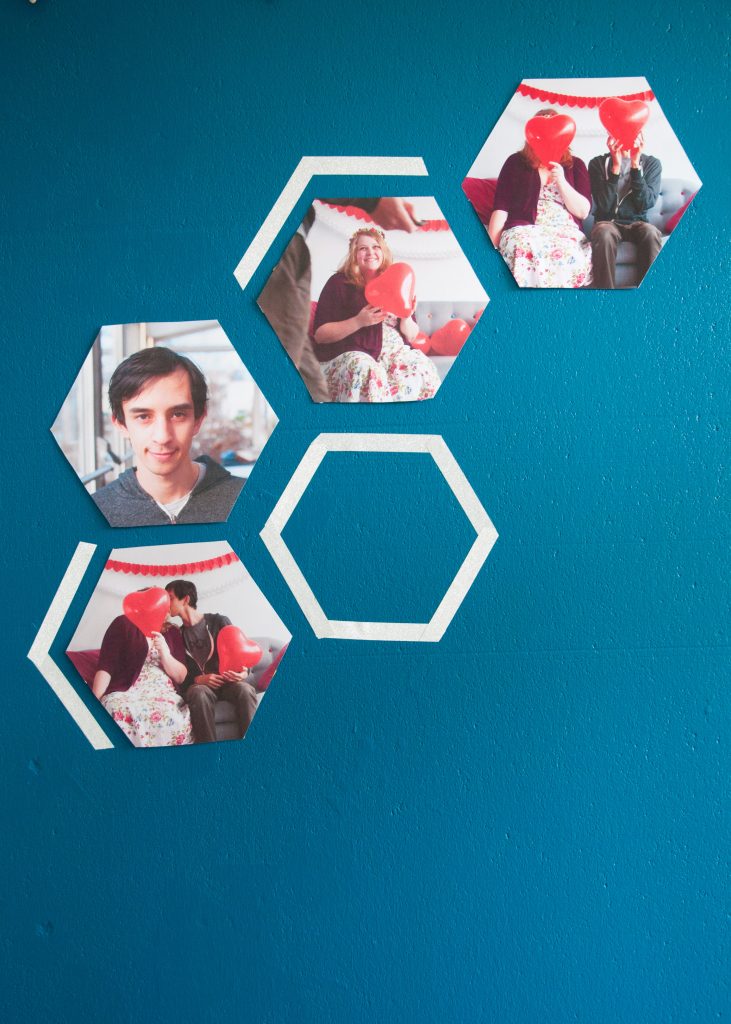 DIY Washi Tape Door
I saw this idea on Pinterest a few years ago and just loved it! Using washi tape, which is damage-free and totally removable, you can decorate your door with text or fun geometric designs.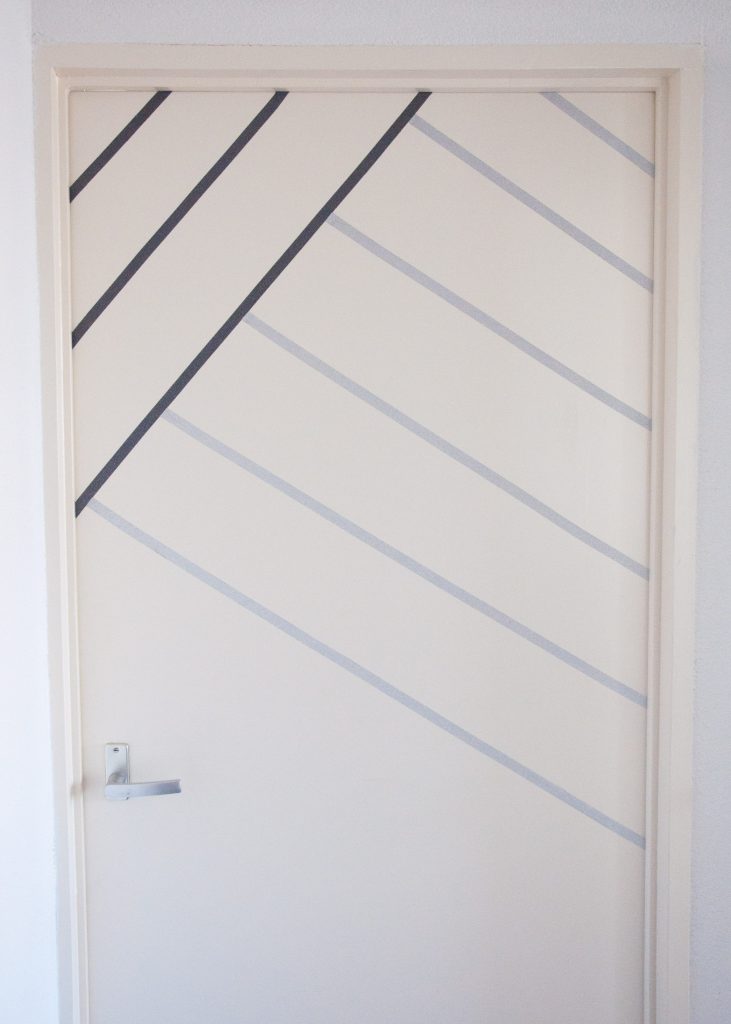 Reminder Board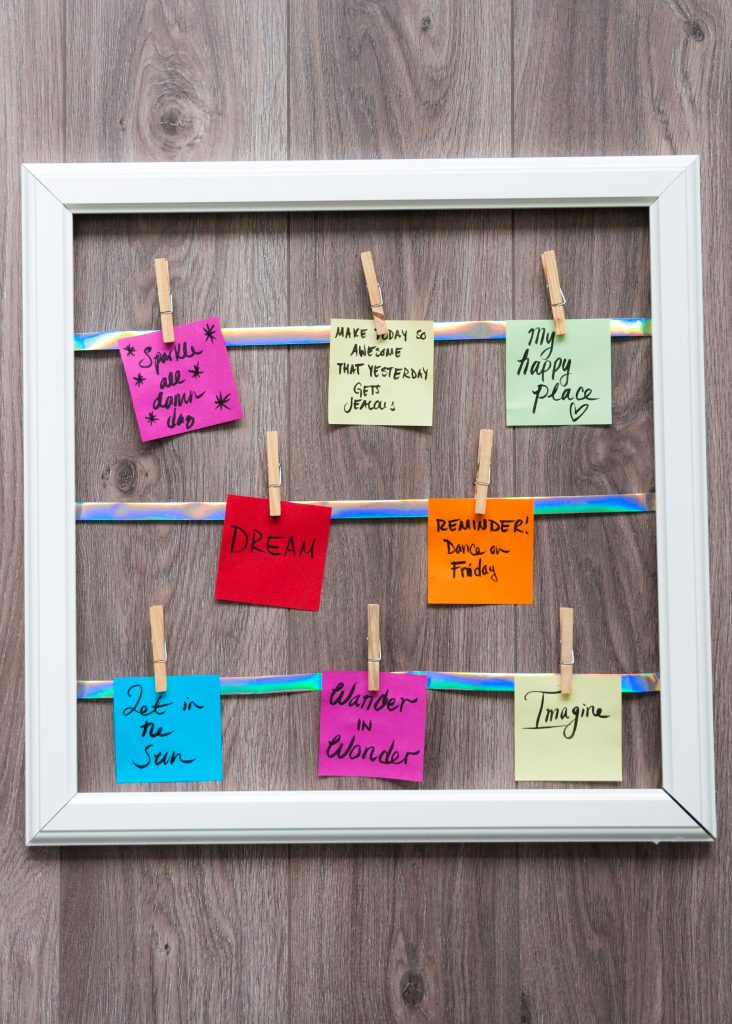 I used a broken picture frame for this and removed the backing. Then I taped three strands of holographic ribbon to the back; you can also use normal ribbon! Finally, I used wooden clothespins to clip reminders to the strings.
These creative dorm DIY decorations should help you to decorate your dorm room on a budget and in your own style. Which option is your favorite?