If there's anything I remember about getting ready for university, it was wondering what to bring to college. Movies and TV shows always make such a big deal about packing for college, so I felt like I really had to get it right. My big question was: what do I actually need? Now that I've had two years of dorm life behind me, I'm here to share my knowledge on what to bring to college.
There are lists on what to bring to college with dozens of items on them, but I would say to keep it simple when you first arrive, and buy more things as you need them. These are what I would call "essentials" for dorm life – things I brought that I was happy I did, or things I wish I had thought to bring when I first came to college – plus a few optional extras. So if you want a dorm room with everything you'll actually need to bring to college (so, not your mother's sewing set), read on!
Dorm Room Staples
Bear in mind that I go to school in Massachusetts, so your list may vary a little along with the weather. Regardless, this is what I would say to bring for your room:
Two sets of sheets. With two sets, it's easier to wash them and make sure you always have a clean set: you never know what can happen. Also keep in mind that you should buy sheets that can move up with you while you're in college; don't get something that will feel tacky and out of date in four years.
A thick blanket, like a quilt. This is nice for chillier nights, picnics, going to a game, you name it. I got mine at Ikea for $15.
Pictures. A staple for making your room feel like home. People use them to make photo collages, string them up across the ceiling, or even just tack them to the wall or door. Pictures can make your room feel livelier, and remind you of the people you love when you're feeling a little low. You can read more about decorating your room with photos in my guide to dorm decorating on a budget.
Lighting. Christmas lights and a five-headed lamp are a stereotype for a reason. String lights give the room a great glow (especially since the built-in overhead light probably makes you feel more like you're in a high school gym), and a stand-up lamp is great for next to your bed or desk. Remember that a lot of colleges don't allow five-headed lamps, so many brands now carry three-headed ones that are allowed.
A laundry basket. Make sure it is easy to pick up and carry to the laundry room, and that it can be stored in your closet or under your bed.
Optional Extras for your Dorm
These recommendations are optional, but nice to have.
A fan. I go to school in the Northeast, and even there it gets blazing hot at the beginning and end of the year. If you plan on getting one, buy it once you've actually arrived at college; that way, you don't need to lug it with you, and you can make sure you and your roommate only get one between the two of you.
A vacuum. This is a toss-up; a lot of dorms have a communal vacuum, but I'm allergic to dust and it's really important to me that my room stays clean. I ended up bringing a big vacuum in my first year, which took up too much space; now I would say to do what I did my second year, which is to bring a handheld dust-buster. It's small, inexpensive, easy to put away, and you can always use the communal vacuum for bigger cleaning.
A printer. You probably don't need one of these, but I brought one before I came to college and it was nice to have. I'd say, if you already have one at home to bring, go ahead and bring it; if not, don't bother buying one.
A message board to leave messages for other people, or so they can leave messages for you.
Other wall decorations. Save these until you've seen the dorm room first-hand and talked to your roommate. Then go shopping together to find some things that match both your styles! If you want to see some DIY dorm decorations, check out my guide to dorm decorating on a budget.
Bathroom and Hygiene Essentials
2-3 towels. This way, at least one is always dry and ready to be used.
A small hand-towel. Nice for your face, or for cleaning up messes.
Shower shoes or flip flops. Trust me, you want these. Dorm showers can often be unseemly, and it's always unpleasant to be standing in someone else's hair, or worse.
A shower caddy. I did without this and I really wish I hadn't. A caddy helps keep your things separate from other people's, keeps them together, and keeps them off the floor when you're showering. (If you're smart, you can get one with a loop to go over the shower head.
Clothes to Bring
I don't have a ton of clothes, but this is what I would say is the basics for your first semester up to Thanksgiving. If you can afford it, try to bring at least:
2 pairs of jeans.
1 pair of work-out shorts. More if you're an athlete or you like to exercise a lot, like I do.
1 pair of sweats or yoga pants.
Several shirts, tanks, and cardigans that you can layer. How many you bring is up to you and what you like to wear, but considering how quickly the seasons change and how temperamental weather can be, it's smart to bring layering pieces.
At least one nice outfit for a fancy event or party.
A bathing suit.
Sneakers.
Rain boots and an umbrella.
1 warm hoodie or fleece. You can also buy this at the campus store for some cute school spirit, but be warned about the huge mark-up!
A light jacket. (I got a 2-layer jacket from Columbia that came with fleece and a shell that you could zip together: fleece, fall jacket, rain coat, and winter jacket in one.)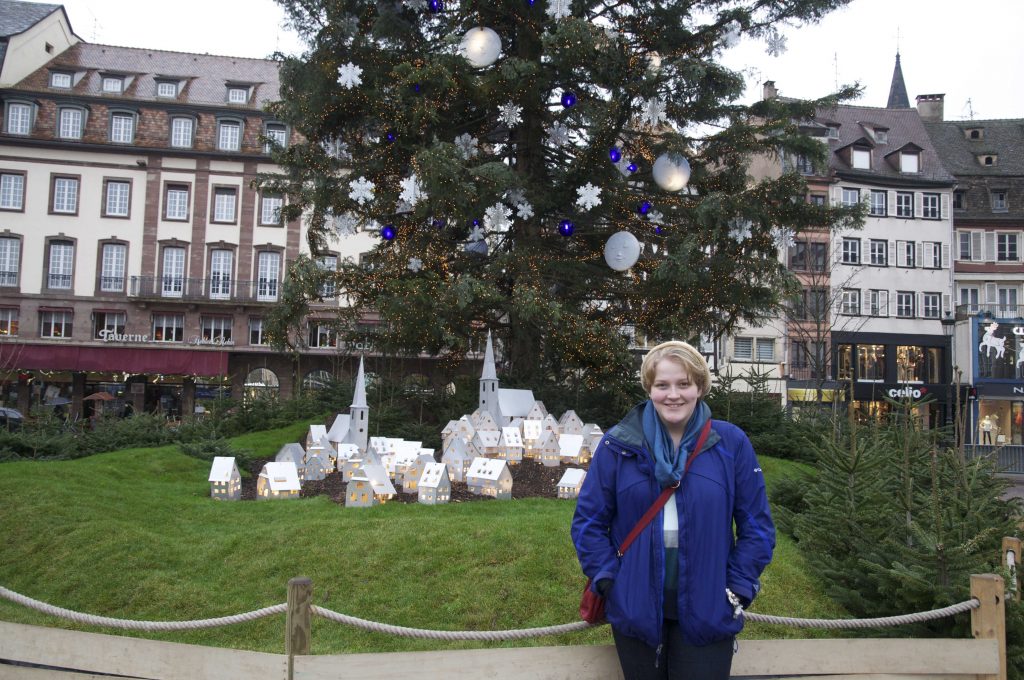 My jacket of choice
Things to Buy When You Get to College
Let's be real. These are smart to have, but you don't need to be hauling these across the country:
Cleaning supplies, like paper towels.
Cold medicine. Nothing is worse when you're sick than having to trek to the pharmacy in town.
Ibuprofen or Advil.
Band-aids.
Clothes hangers.
Laundry supplies, like detergent and dryer sheets.
Extras You Might Forget
A mug for coffee or tea. This was so important for me, especially because many casual dorm hang-outs at my college are centered around drinking tea together.
Sticky tack for hanging things on the walls.
Thumb tacks.
What Not to Bring
My number one tip is to bring way less than you think you need. Dorm rooms are small; way smaller than you expect. If you bring a ton of stuff, you will only end up with a ton of clutter. So what should you cut from your packing list?
A TV. I don't think this is something a lot of people consider anymore, thanks to Netflix instant streaming, but it should be said: do not bring a TV to college. It will take up space and be hard to move around, and there will likely be a television – or many – in your dorm complex. If you want to watch a movie with your friends on a big screen, you can always borrow (or make) a projector.
A mini-fridge. These are expensive and take up space, and there will almost definitely be a refrigerator on your floor. There will probably also be people selling them on your campus throughout the year, so if you decide you really want one, you can always get one for cheap then.
A microwave. Ditto all the above, plus, many dorms don't even allow them.
Books from home. I know, I know. As a book-lover, it pains me to say this, but I've heard it from basically everyone and I've learned it myself: don't bring books from home to college. You will not read them, and they will collect dust. I would say that the only exception to this is if you want to bring a religious text that is important to you – the Bible, the Quran, etc. – or something very sentimental that you would dearly miss. Other than that, leave it behind. Trust me, you will accumulate enough books from your classes.
Plates and silverware. Your dining hall will have them. I promise.
An iron and an ironing board. Unless you have a lot of really nice clothes that should be ironed, you really don't need this.
What do you think? Which of these dorm essentials would you bring or leave behind?
This post was originally published SaraLaughed.com. It has been modified and improved for use at College Compass with permission of the author.